Garbage and Recycling

Garbage Collection
Garbage pick-up is on Tuesdays. Have trash set out the night before or by 5:00 am collection day.  Two (2)- 32 gallon trash cans are allowed, 50 pound weight limit for each can.  All trash cans should have lids.  Residents provide their own trash cans.
Stickers for additional trash receptacles are available for purchase at Village Hall and at Flanagan State Bank (Gridley branch only) for $1.50 each. These stickers are for use for the occasional extra can or trash bag, not for big items such as furniture, appliances, bathroom fixtures, etc.
Holidays that fall on Monday or Tuesday will be pick-up on Wednesday instead of Tuesday for that week.
Do not put large items on the street. They will not be picked up on regular collection days. Large items such as mattresses, furniture, etc., will be picked up on Village Clean-Up Days twice a year. Electronics, construction material, masonry brick and yard waste are not accepted at any time.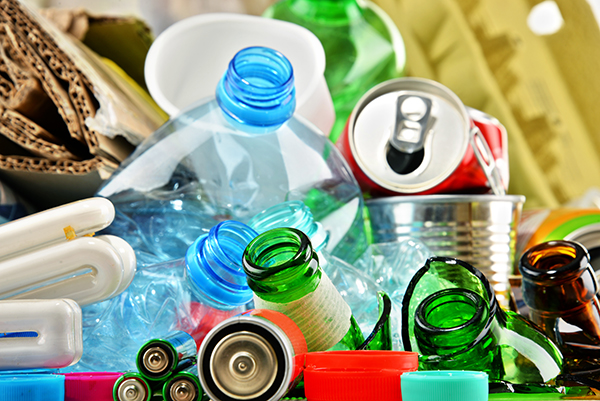 Recycling
Recycling pick-up is on the first and third Tuesday each month. Set containers out by 5:00am or the night before.  Residents must contact Village Hall to obtain a recycling container. Other receptacles used will not be picked up for recycling.
Recycling items—glass, plastic, aluminum and paper—can be co-mingled in the recycling container. All material should be rinsed and clean of all food or debris. Plastic grocery store bags are not allowed.
Self-service electronic recycling is available to McLean County residents through the Town of Normal. Information can be found here: https://www.normal.org/484/Electronics-Recycling
Village Clean-Up Days
Clean-up days are held twice a year—in the spring and in the fall. Large items must be placed at the edge of the property line at their residence no later than 7:00 am on the specified dates. Volume is limited to approximately 4 cubic yards of material per household. (The equivalent of a pickup truck bed.)
The following items will NOT be picked up:
Tires
Paint
Batteries
Appliances (white goods)
Yard Waste
Concrete
Hazardous material (oil, gas, solvents)
E-waste (computers, TV's, electronics)
Bulky Items
Bulky items can be picked up during the twice annual clean up days.  You may contact a different collection company for pickup outside of the 2 clean up days.  Residents are responsible for any fees associated with the pick-up. Continue reading for information on special pick-up for white goods/appliances.
White Goods/Appliance Pick-Up
Appliances will be picked up on the first collection day of the month upon special request. Call the Village at 309-747-2000 before setting out your appliance so that the correct truck is dispatched on collection day. There is no fee for white goods pick-up.  Microwaves are not considered "white goods" and need to be disposed of at a junk yard/recycling center by the resident.
Yard Waste
Small bundles of yard sticks will be picked up by the Village free of charge. The bundles should be placed at the edge of the property line in a place that is easy for the Village to access. Note: The Village will not pick up grass clippings.  Bagged leaves will be picked up with prior notice given to the Village Hall.
Large amounts of yard waste will be picked up by the Village for a fee: $25 for a pick-up load or $50 for a dump truck. Fees may be higher depending on the volume and will be quoted before pick-up. Call the Village Hall at 309-747-2000 to schedule a pick-up.
To avoid a fee, residents may take their yard waste to the sewer lagoon area from 8am-3:30pm Monday through Friday.
ONLY YARD WASTE ITEMS MAY BE TAKEN TO THE LAGOON!